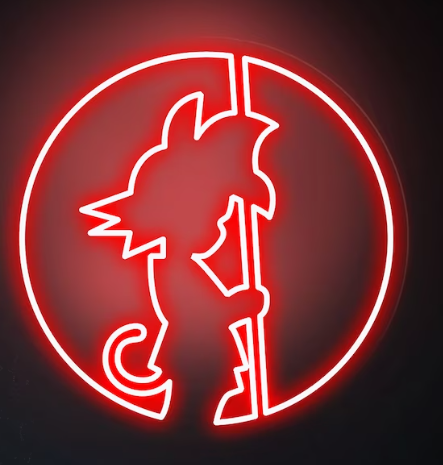 It has been quite some time since we have had a good old fashioned giveaway. The prize here, thanks to Black, is the red Goku neon sign light as pictured above. This light is actually made from LEDs but looks like neon, making it more durable (and safer) than traditional neon signage. It measures roughly 18 inches by 18 inches and would make an excellent addition to any Dragon Ball Z fan's mancave, office, or bedroom.
Standard contest rules will apply. You have to be in the continental United States to win. One entry per member (that doesn't mean per character - it means one TOTAL). When you enter, mention if you are a subscriber and you will get an extra entry. There is a thread on the forums to post in to enter (
located here
). Entry period opens 6/16/2023 at 5:00 pm eastern time and close on 6/30/2023 at midnight, eastern time. If you're under 18 please get parents permission to enter first as I will need you to PM me your shipping address information to send the prize. Approximate value of the prize is about $134.
Good luck!
I also wanted to use this opportunity to let you guys know about a free ebook that I wrote that includes the history of ADBZRPG. It's a 56 page PDF and completely free to download so what do you have to lose? Check it out below:
Description:
A collected 20 year history of the longest running and most popular play-by-post DBZ RPG ever created on the internet: Alex's DBZ RPG.
Format:
ebook PDF. 56 pages.
Price:
Free!