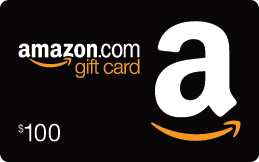 Good ol' Akira Toriyama, the creator of Dragon Ball Z, turned 56 years old today but he isn't the only one who is eligible to receive a present. Find all seven Dragon Balls hidden around the site and you could win one of the prizes below:
Who Can Enter
: Any member of the RPG can participate in the hunt. Since the prize is an online gift card, it doesn't matter where you live geographically, you may still participate. If you are not currently a member but want to become one, you can do so by following the step by step procedure on the
join page.
You must be accepted as a member and listed on the player roster
before
you begin your hunt.
When
: The hunt starts
right now
on April 5th! It will run through Friday April 8th and end at midnight (Eastern time).
Rules
: All you have to do is find all seven hidden Dragon Ball icons. There are none hidden on the forums, wiki, or image gallery page of the site. After you find
all of them
, send a
PM to Razak
on the forums with the URL of each page you found one on
and
the number of stars in each Dragon Ball (if you can't see them because it is too small, right click it and click "view image" for a full size picture). Keep in mind only your first PM will count so don't send it until you found all seven Dragon Balls.
Click here
to see an example of the Dragon Ball icons you are looking for.
The person who finds all seven Dragon Balls and messages me their correct list of locations via PM first will get the 1st place prize. The next fastest person after them will get 2nd place. After that, everybody who finds all 7 Dragon Balls will also receive a stat bonus.
Prize Details
:
1st Place: $25 Amazon Gift Card, +200 all stats, +10 DP
2nd Place: $10 Amazon Gift Card, +150 all stats, +5 DP
Finding All 7: +100 all stats, +3 DP